Delivered Cover Illustrations
Here are some illustrations that have been delivered to authors for their use.  When available, I'm including a link to the author's own page for more information.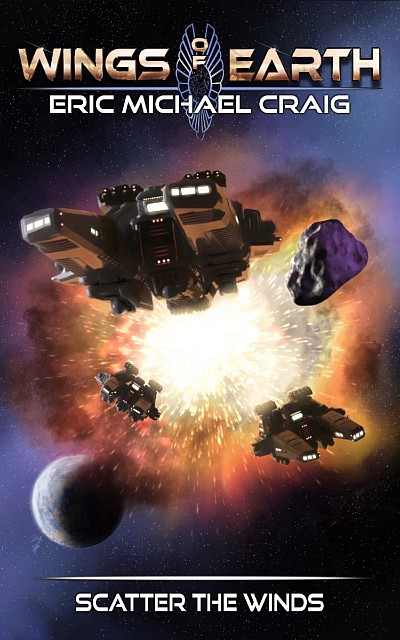 Cover for "Scatter the Winds"
Eric Michael Craig, Scatter the Winds
Yeah, you might notice the same last name; this is my brother who's been publishing science fiction novels for a few years now.  I have some more projects in the works with him.
The very talented Ducky Smith did the text design and layout.
Check Eric's work out here:
Roy L. Tyndall
Roy's been working on this book/universe for quite some time. He hasn't published, yet, and doesn't have a website up, but when he does, I'll update this post with links.
I can't wait for the book to be finished; the early drafts I read were quite good!
I will post completed works in this gallery as they become available from the author.  I'll add links as they're provided.